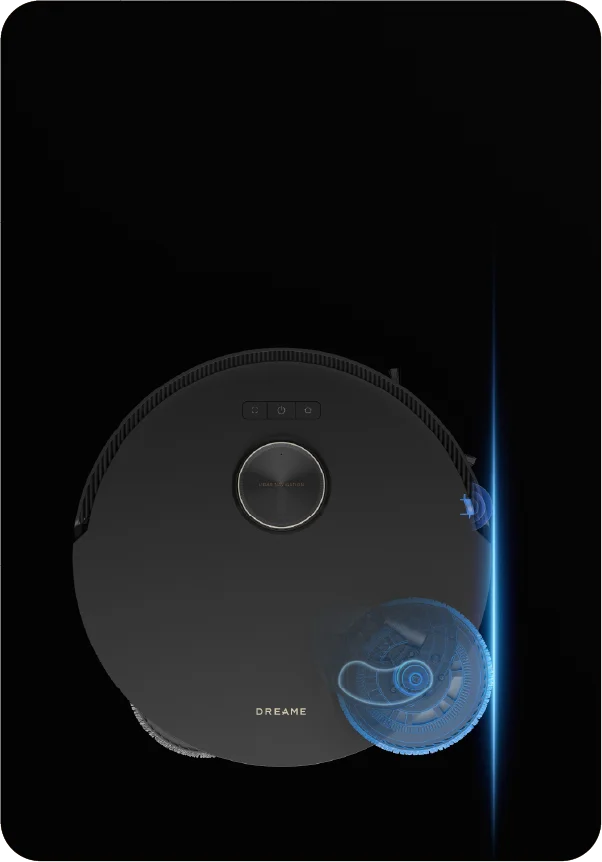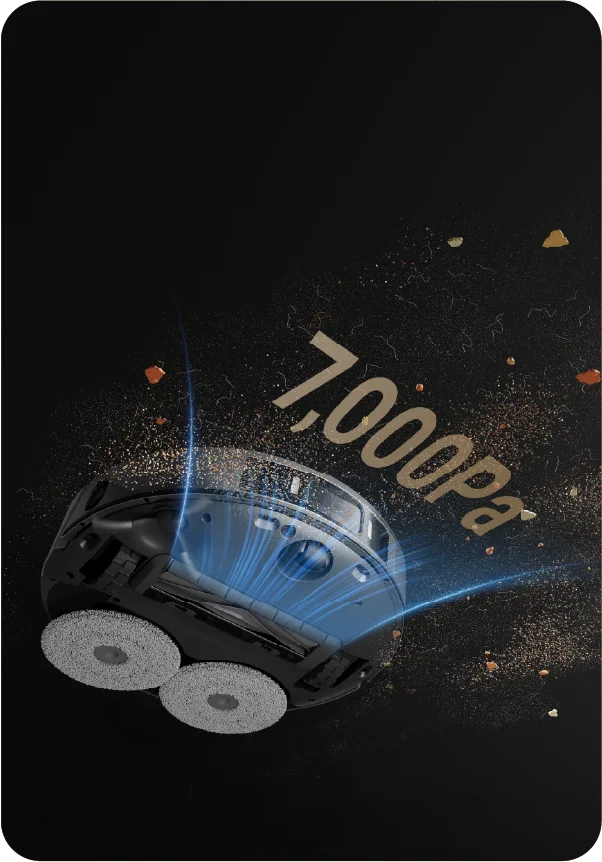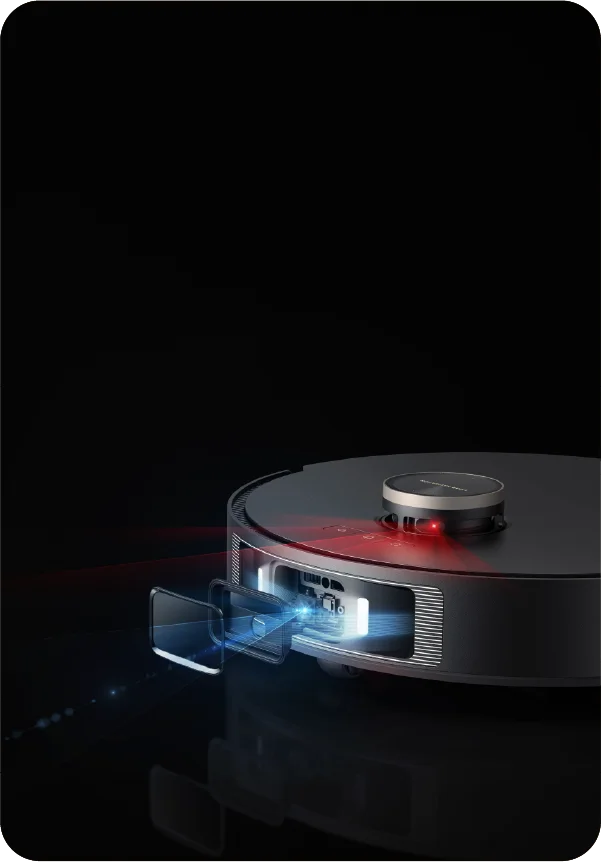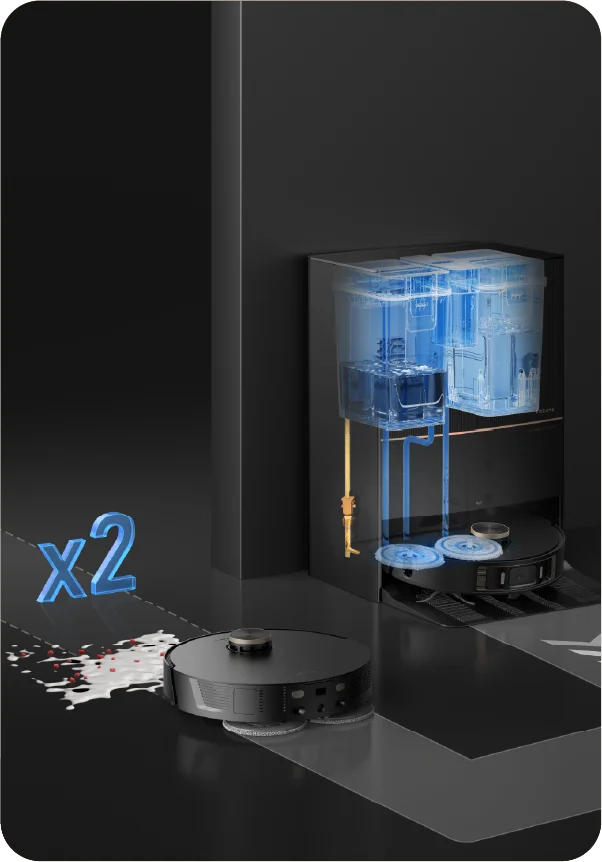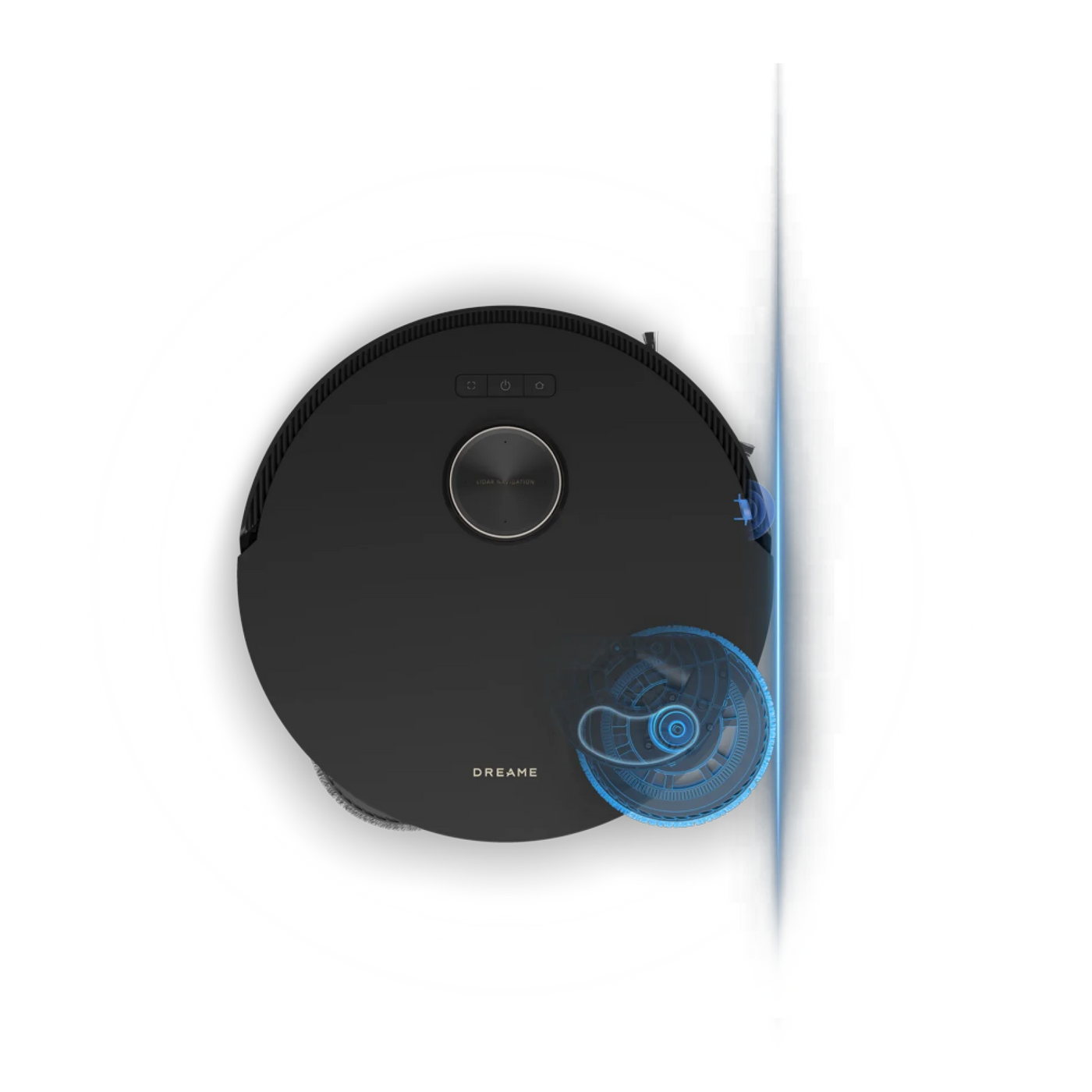 Intelligent Edge Cleaning
Get a deeper clean throughout your home with Dreame's exclusive AI-driven MopExtend™ Technology and impressive DuoScrub™ Mopping System.

Enjoy detailed mopping that leaves floors remarkably well cleaned and makes the whole room shine.
In-Depth Edge Cleaning
MopExtend™ incorporates a Position Sensitive Detector to recognize edges and corners, allowing the mops to extend and target areas that robots commonly find challenging for a more comprehensive and precise clean.
Scrubs out Sticky Messes
Our remarkable DuoScrub™ Mopping System employs two high-velocity rotary mops that effectively scrub under pressure to eliminate stubborn grime and messy spills, ensuring that messes do not linger in your household.
Experience Ultimate Cleaning with Automatic Robot Care and Maintenance
Achieve a hassle-free cleaning routine with our automated base station that ensures your floors are always fresh and fragrant. Our innovative features include auto-empty, mop washing, water refilling, solution adding, and more, for a truly hands-free cleaning experience.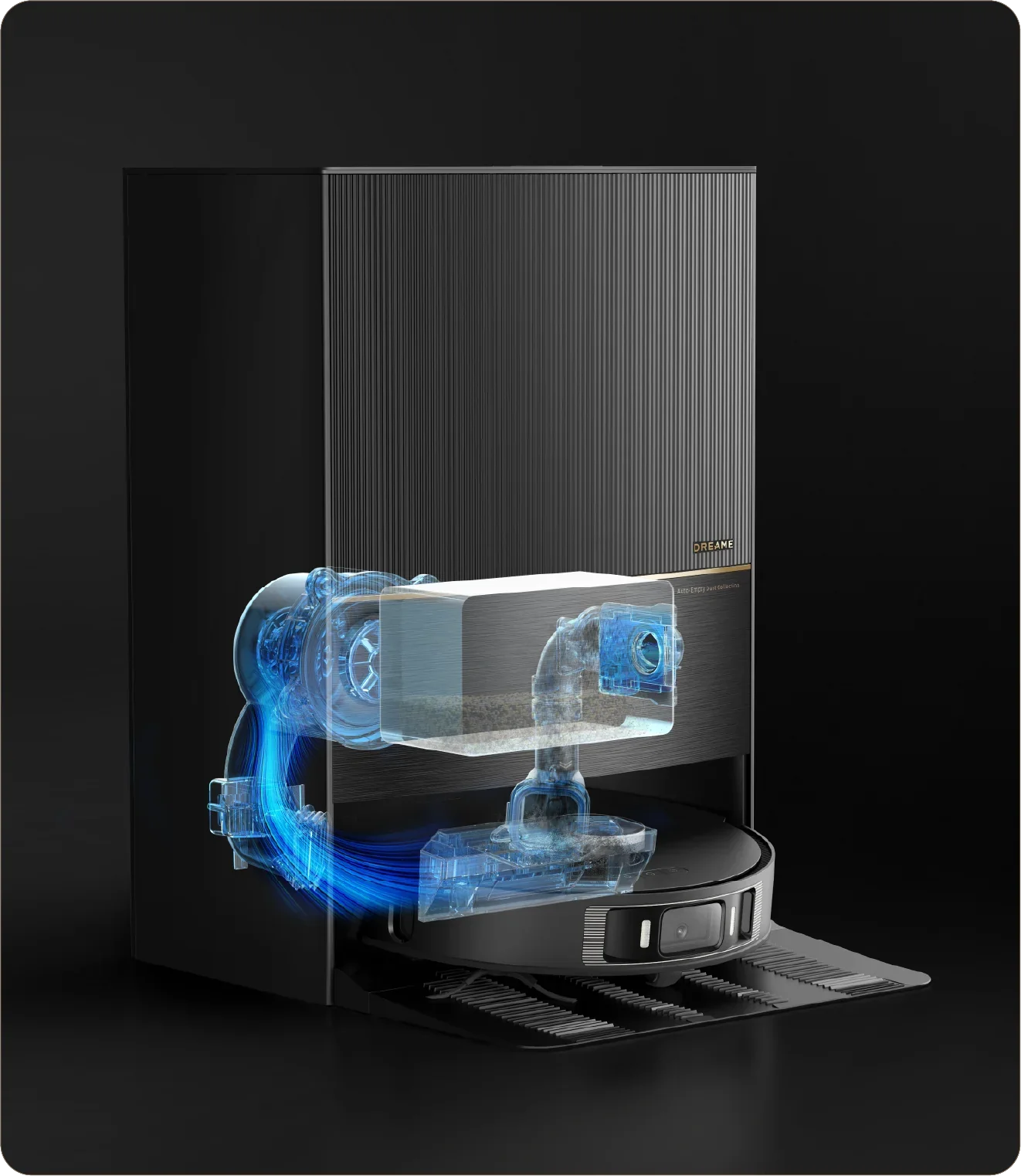 Hands-Free Emptying for up to 75 Days
Experience the convenience of hassle-free cleaning with revolutionary DualBoost™ 2.0 technology, which allows for easy emptying while effectively preventing clogging.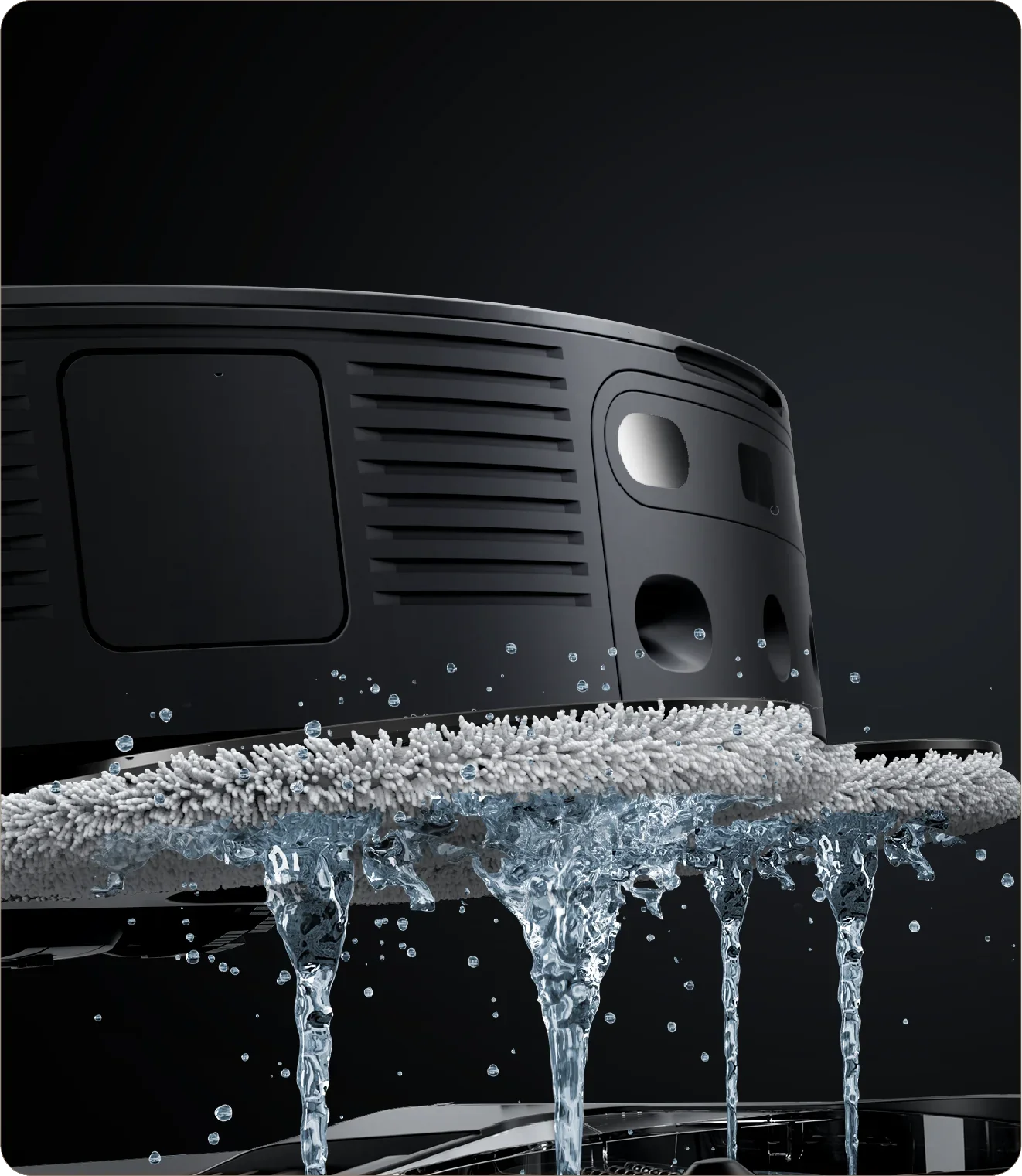 Hard on Messes, Easy on You
When the L20 Ultra mops become dirty, they are thoroughly washed in the base station before and after completing their cleaning tasks. This ensures proper maintenance and maximizes their cleaning efficiency.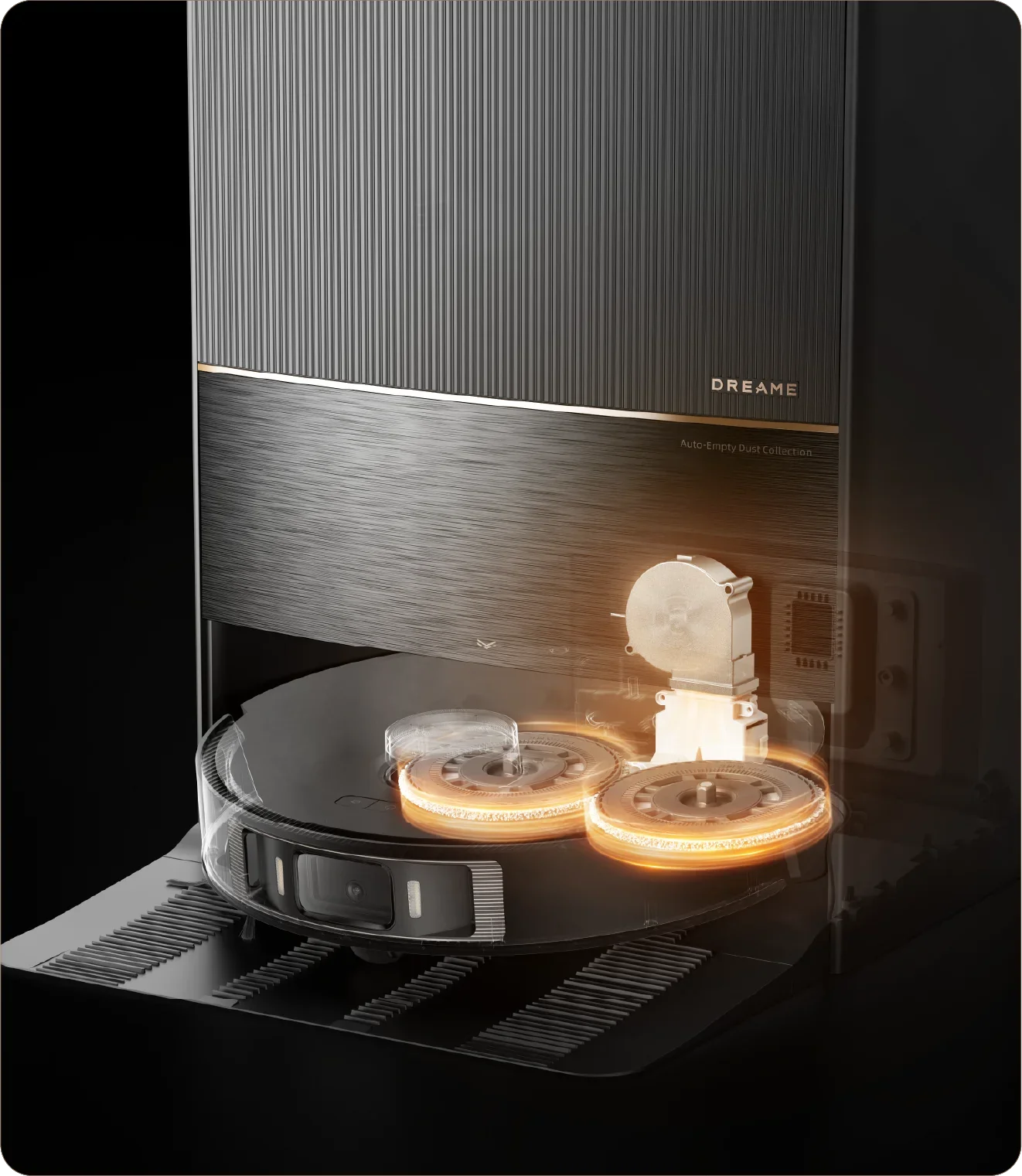 Dries with Warm Air for 2 Hours
When cleanup is complete, the rotary mops are blow dried for 2 hours with warm air to help prevent mildew formation and unpleasant odor.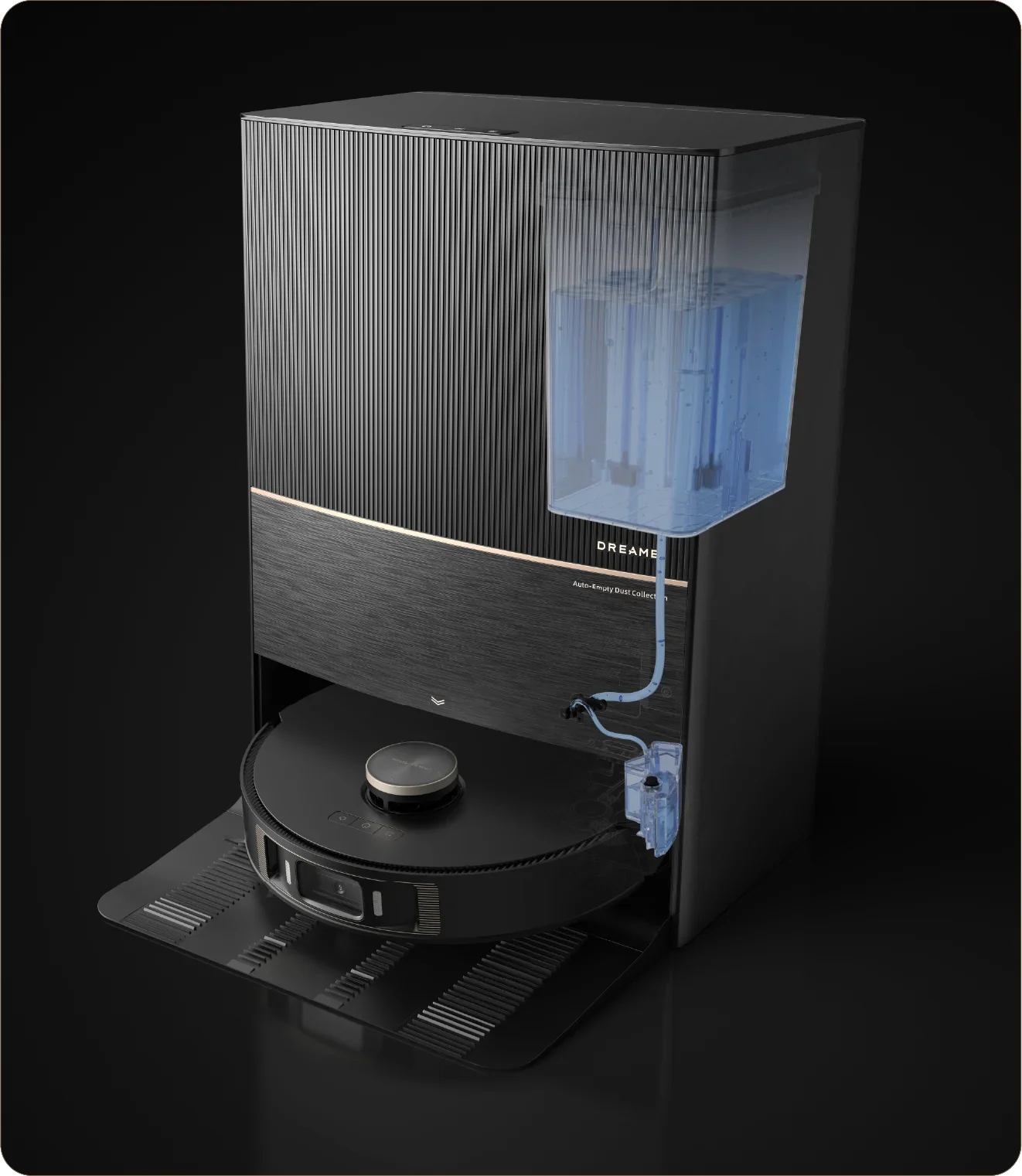 Cleans up to 3,229ft on a single fill
Refills the robot's water tank from the 4.5L Clean Water Tank to keep the mop wet and maintain high cleaning efficiency.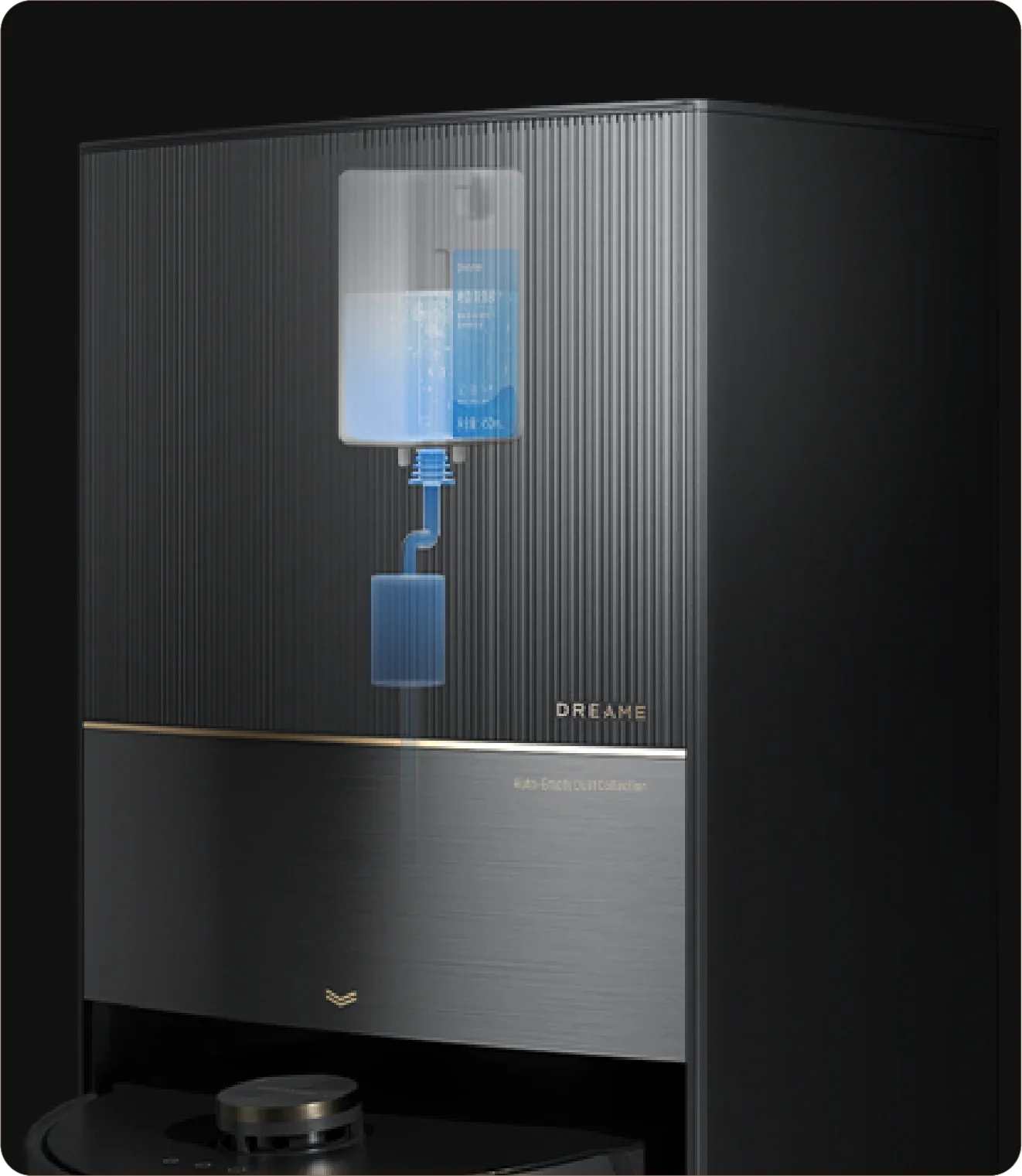 Clean to a Gleam
Ensure that your robot is filled with the correct solution-to-water ratio for optimal performance and a sparkling clean home.
Say"Bye" to Hair, Dirt & Dust
The Vormax™ Suction System, with its impressive 7,000Pa suction power, ensures exceptional performance for vacuuming. The rubber brush can be easily lifted, making it convenient for detangling hair. Additionally, the advanced ultrasonic carpet recognition and mop-removal technology contribute to the superior cleaning of carpets and rugs.
Our Most Advanced, Powerful Vacuuming System Ever
Dreame's advanced Vormax™ Suction System and innovative customized carpet cleaning enhance the efficiency of vacuuming by effectively removing hair, dirt, dust, and other debris from rugs, carpets, and hard floors.
Utilize advanced ultrasonic technology which allows the L20 Ultra to accurately detect carpeted areas. When necessary, the device will return to the base station to detach its mops and ensure that carpets remain dry and clean. Additionally, the intelligent suction boost feature of the L20 Ultra provides a deep clean by effectively extracting embedded dust and debris from carpets.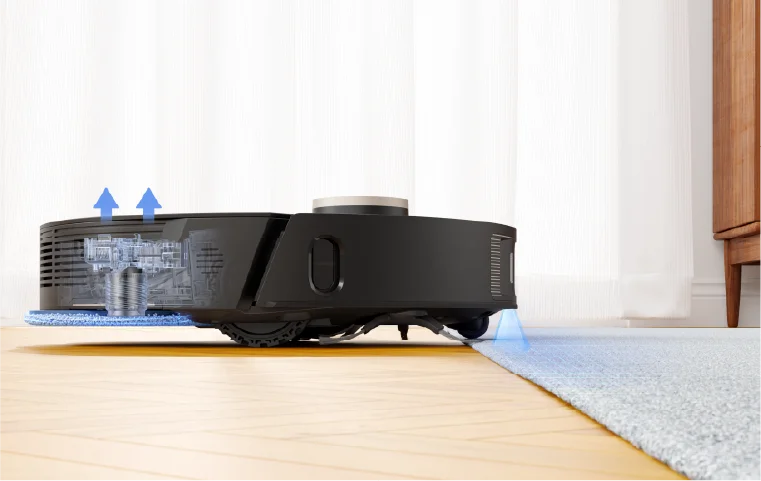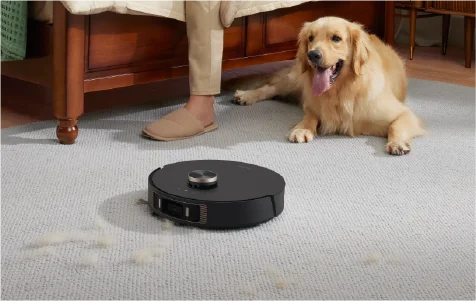 3 Carpet Cleaning Methods
Mop Removal, Mop Raising, Carpet Avoidance
4 Cleaning Modes
Vacuum Only, Mop Only, Vacuum Then Mop, Vacuum and Mop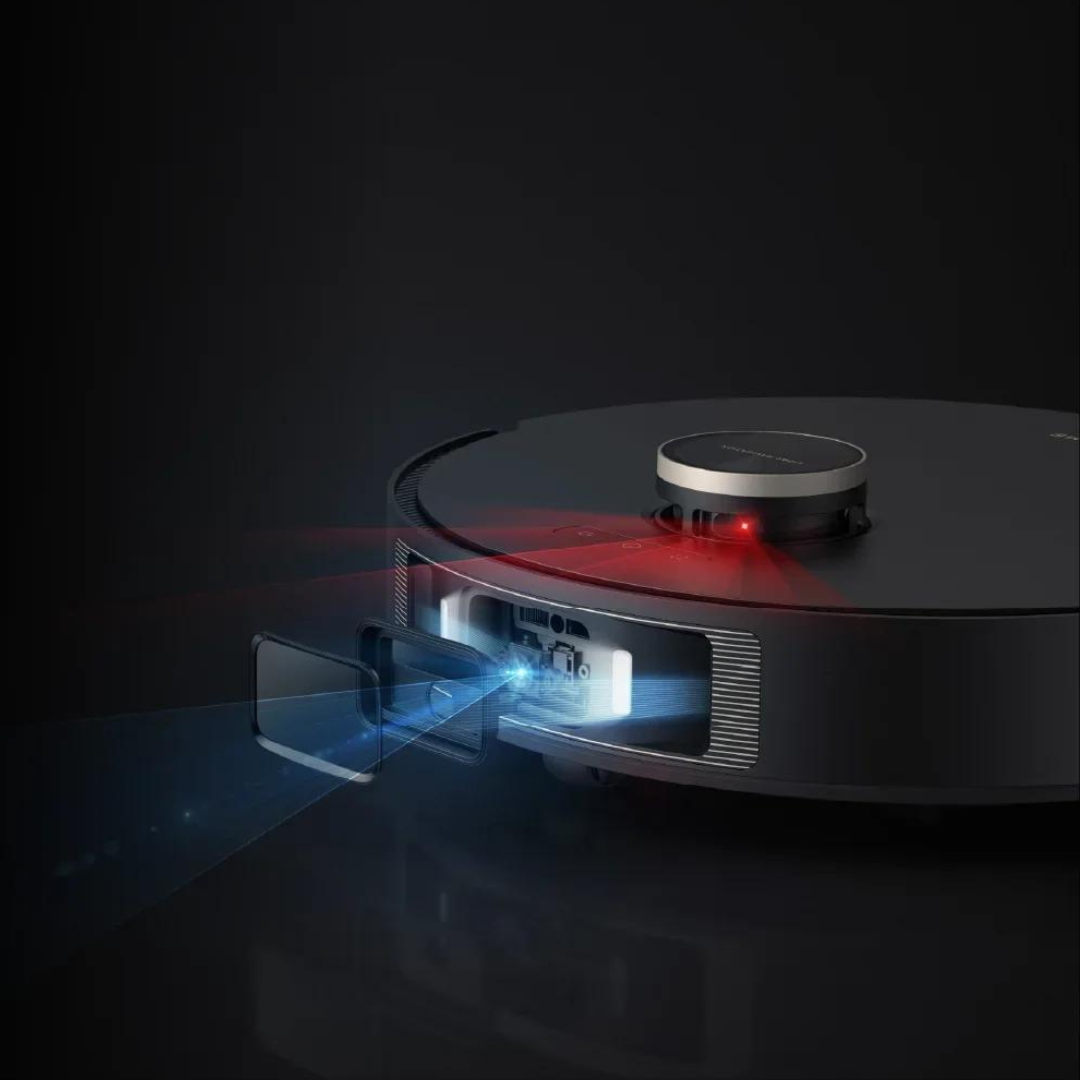 More Insight and Intelligence
Pathfinder™ Smart Navigation, AI Action, and the 3D Structured Light Obstacle Avoidance System combine to learn you home, identify 55 different types of obstacles, and plan how to clean more effectively.
AI Action
Understand Your Home
With AI Action and the 3D Structured Light Obstacle Avoidance System, L20 Ultra moves with impressive smoothness, effortlessly avoiding obstacles. With a built-in LED, your robot identifies obstacles and cleans efficiently in dim spaces and dark rooms.
Understands Your Home
With AI Action and the 3D Structured Light Obstacle Avoidance System, L20 Ultra moves with impressive smoothness, effortlessly avoiding obstacles. With a built-in LED, your robot identifies obstacles and cleans efficiently in dim spaces and dark rooms.
Pathfinder™ Smart Navigation
Learns Your Home
Utilize the advanced Pathfinder™Smart Navigation technology to efficiently map and plan accurate cleaning paths. This ensures that your robot cleans in orderly rows or swiftly navigates to targeted areas for focused cleaning.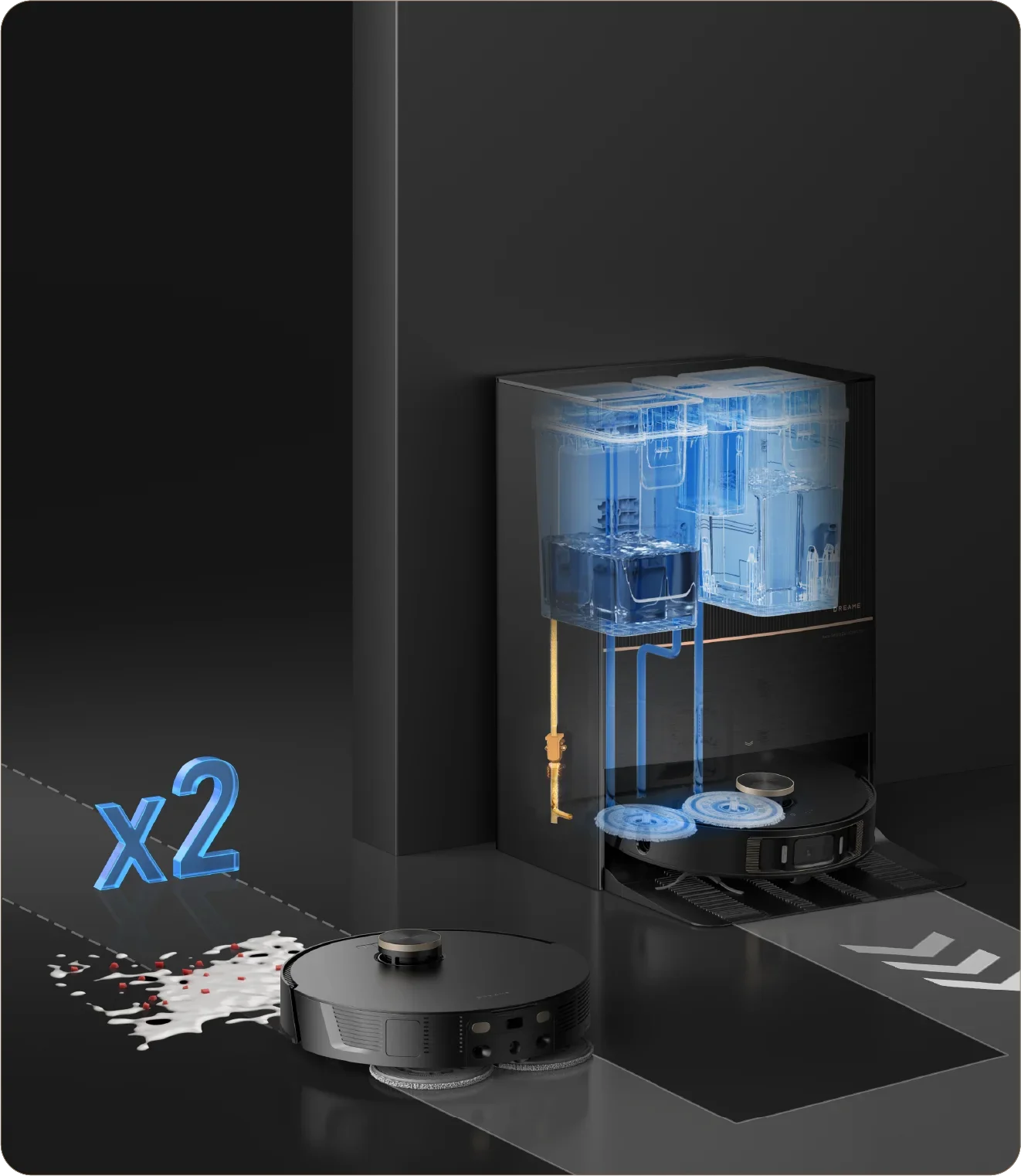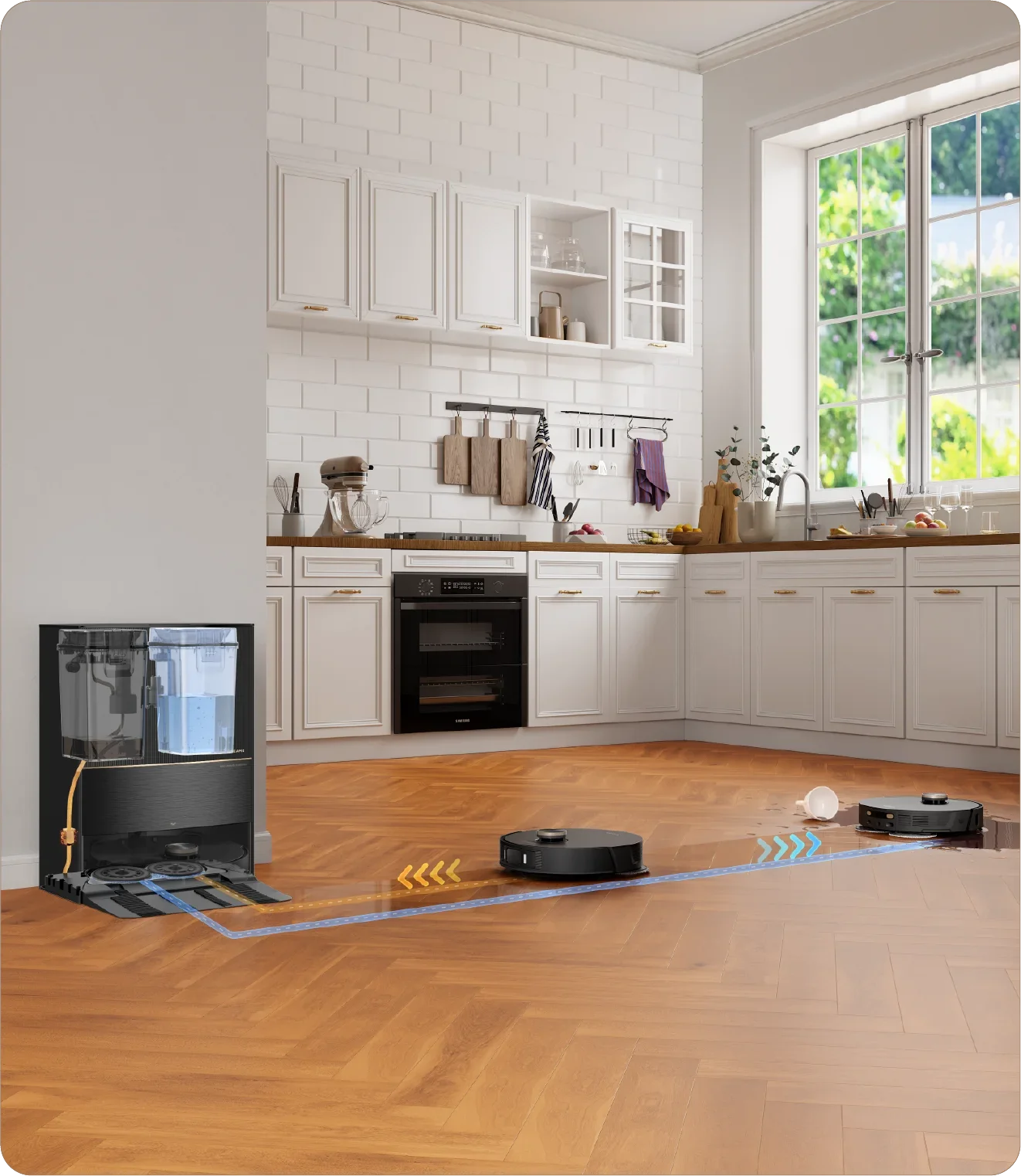 CleanGenius™
Optimized Cleaning Strategy
It provides expert recommendations on the most efficient cleaning strategies. Whether it's suggesting the ideal mode - daily or ultimate - or offering detailed cleaning reports, the L20 Ultra ensures that every aspect of your cleanup is streamlined and informative.
 CleanGenius™
Mops, Washes, Repeats.
Advanced dirt detection technology identifies how dirty the mops and floors
are and comes back to mop as many times as needed to make your rooms refreshingly clean.
Personalize Your Cleaning and Take Command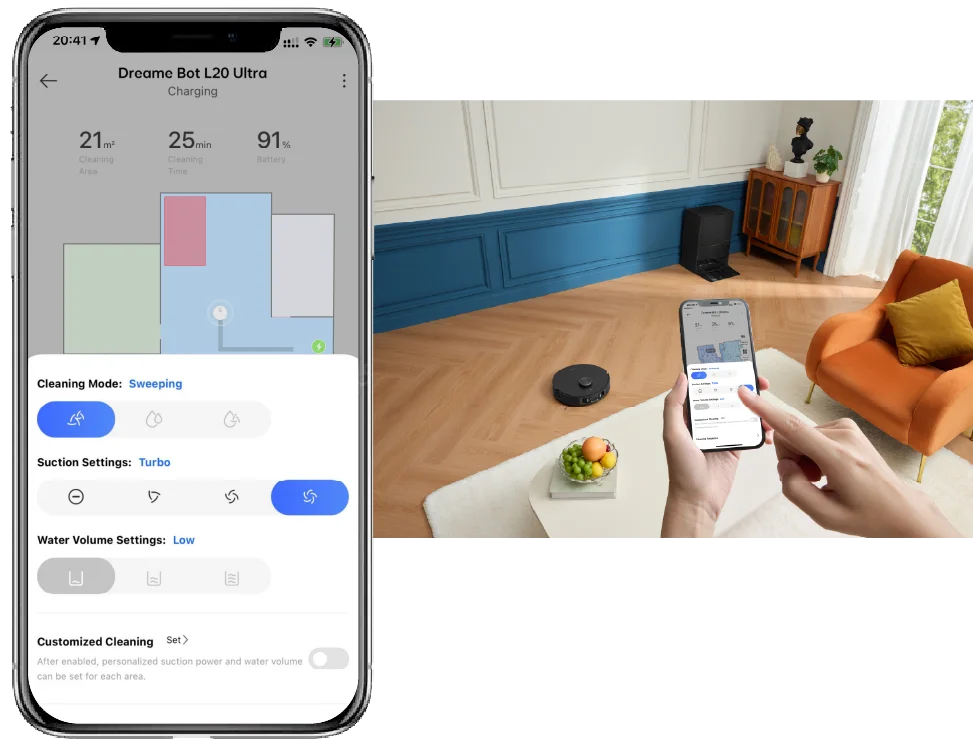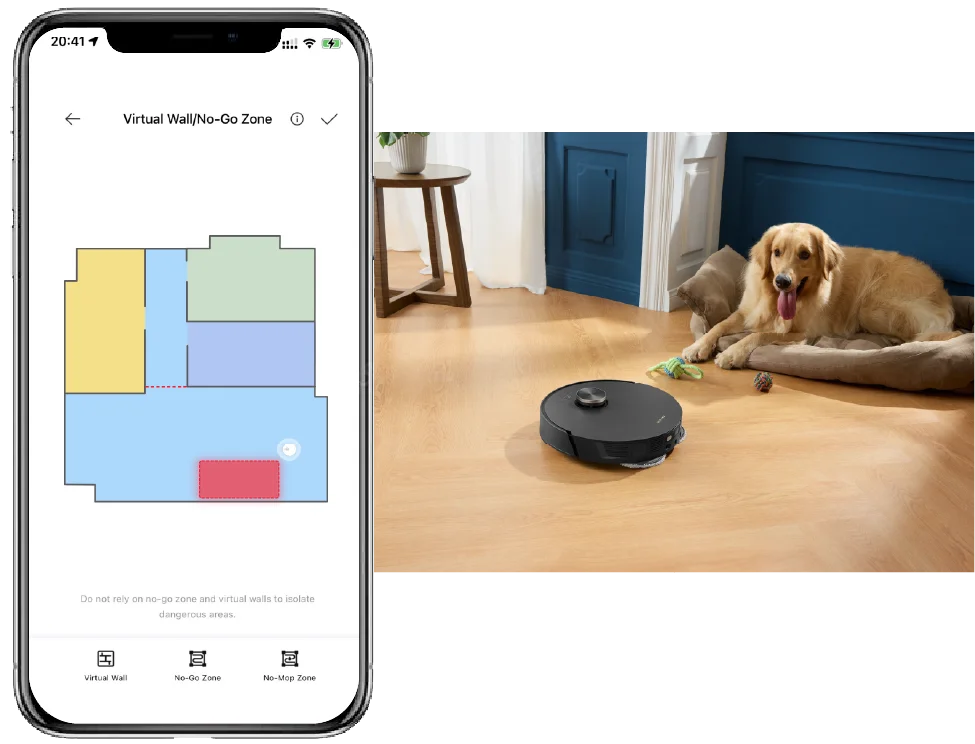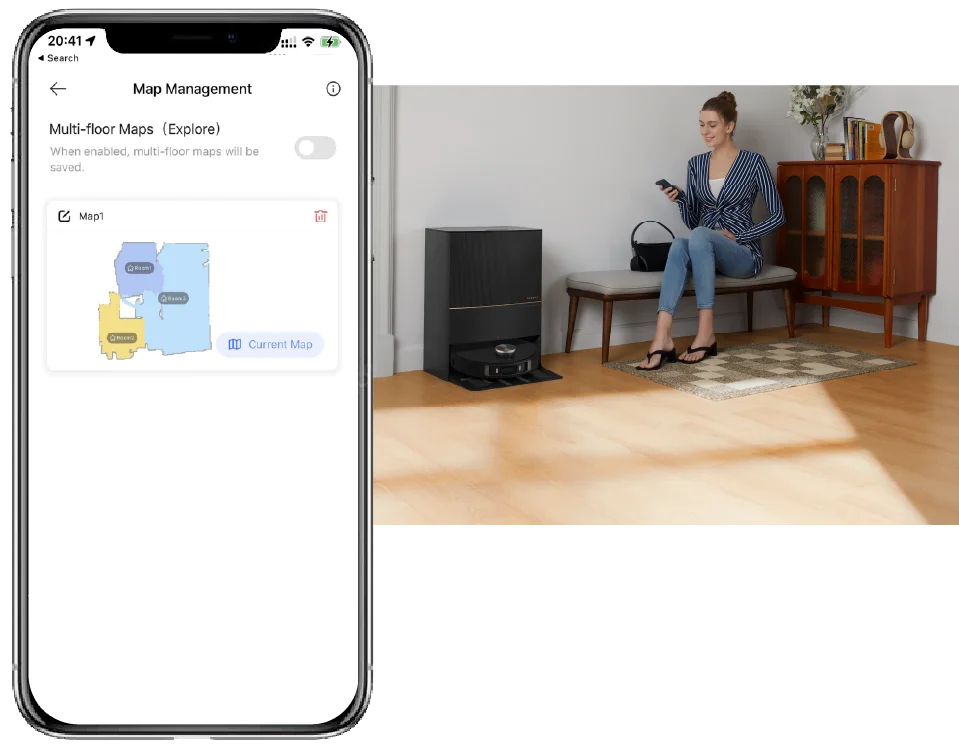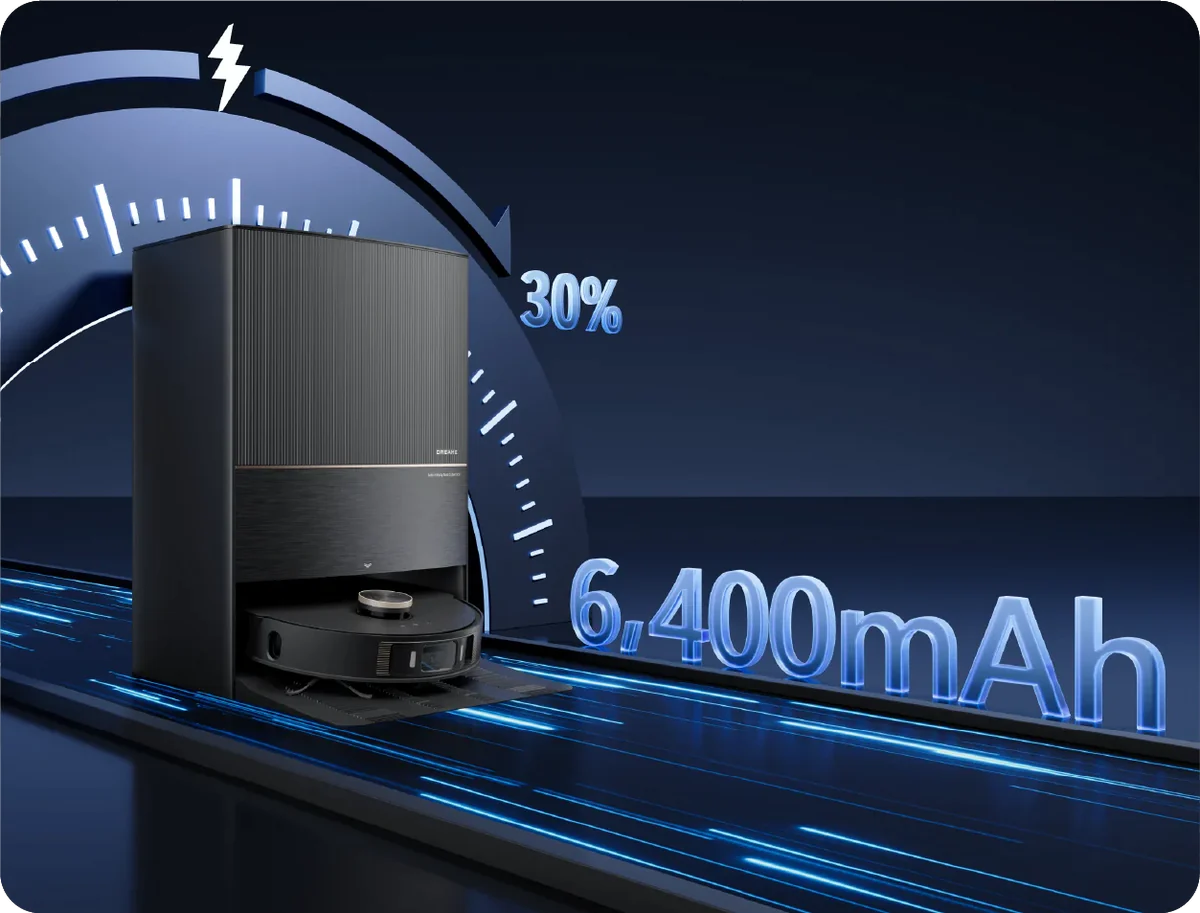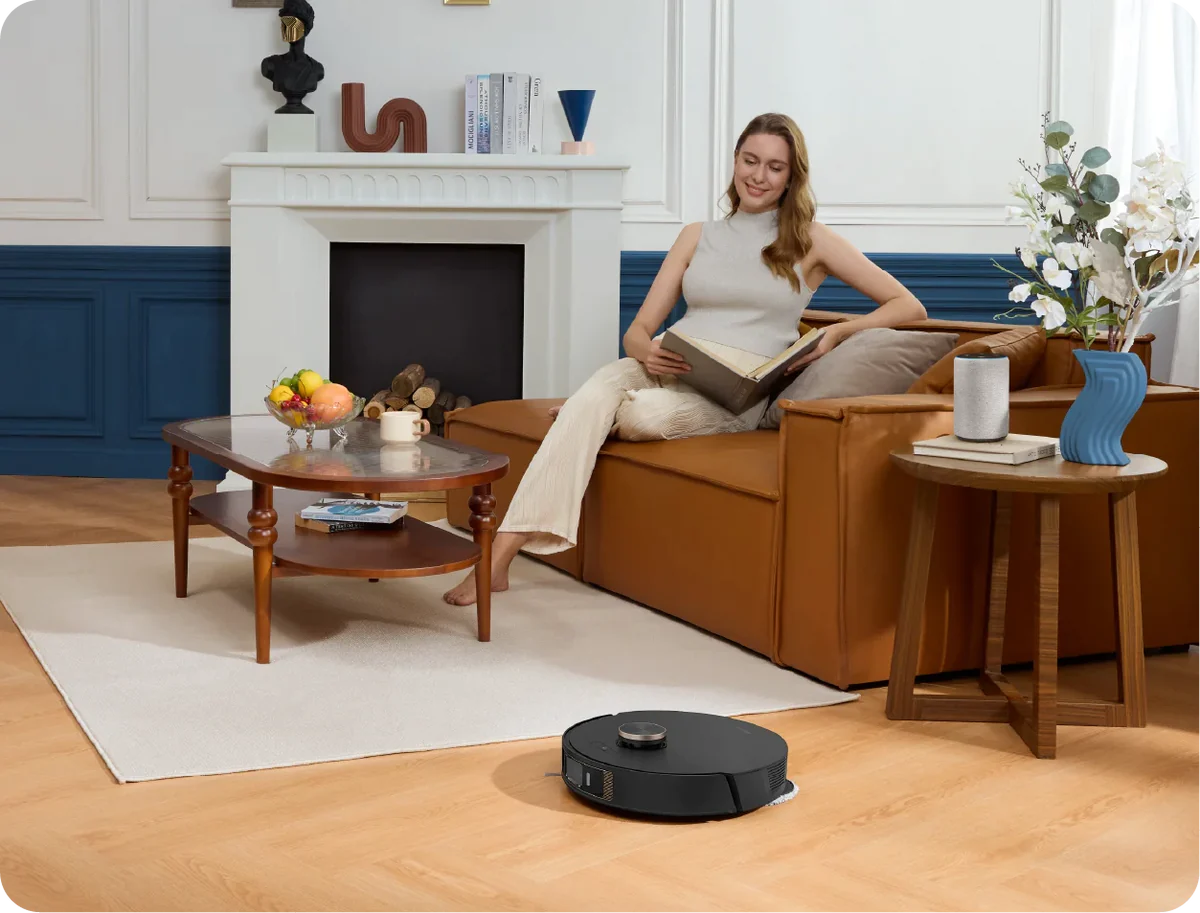 30% Faster Charging and a High Capacity Battery
Dreame's advanced technology boosts charging speed tremendously for the large 6,400mAh battery to ensure your robot is quickly ready for the next cleaning session.
Seamless Smart Home Integration with Voice Control
Alexa, Siri, and Google Assistant compatibility put cleaning at the ends of your fingers and the tip of your tongue. Say the word to start, stop, and pause cleaning with your favorite voice assistant.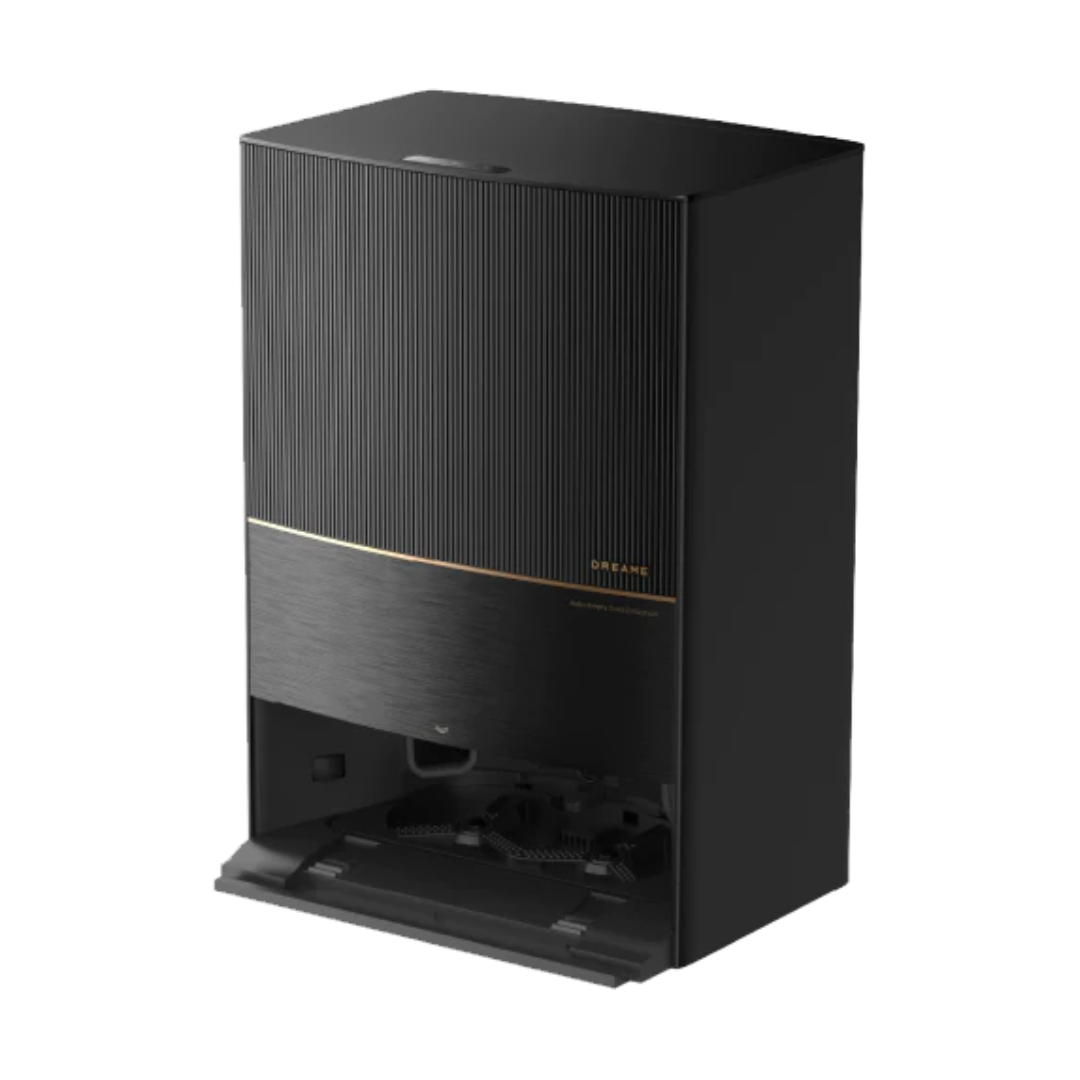 Base Station Ramp Extension Plate x 1
Dust Collection Bag x2 (replacement)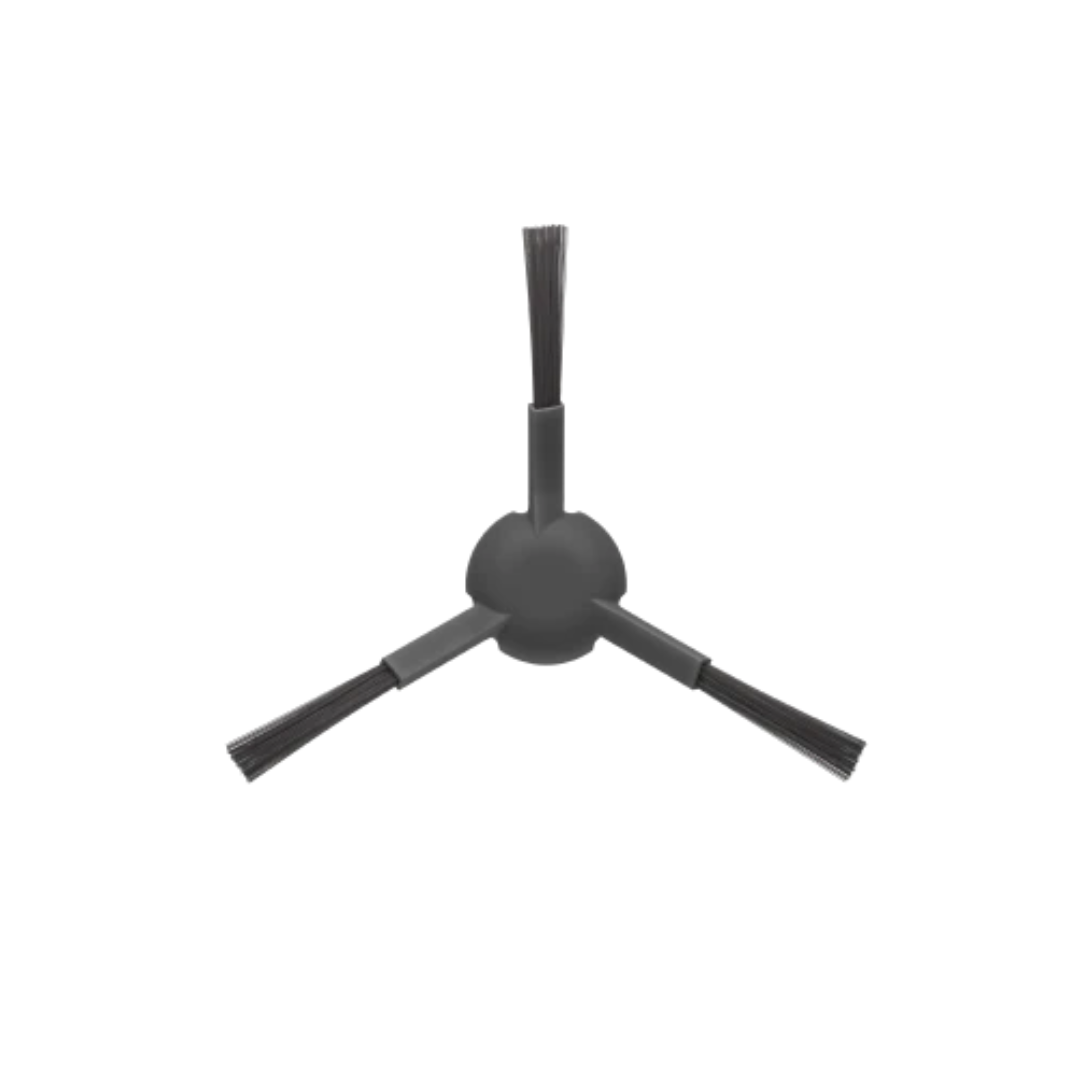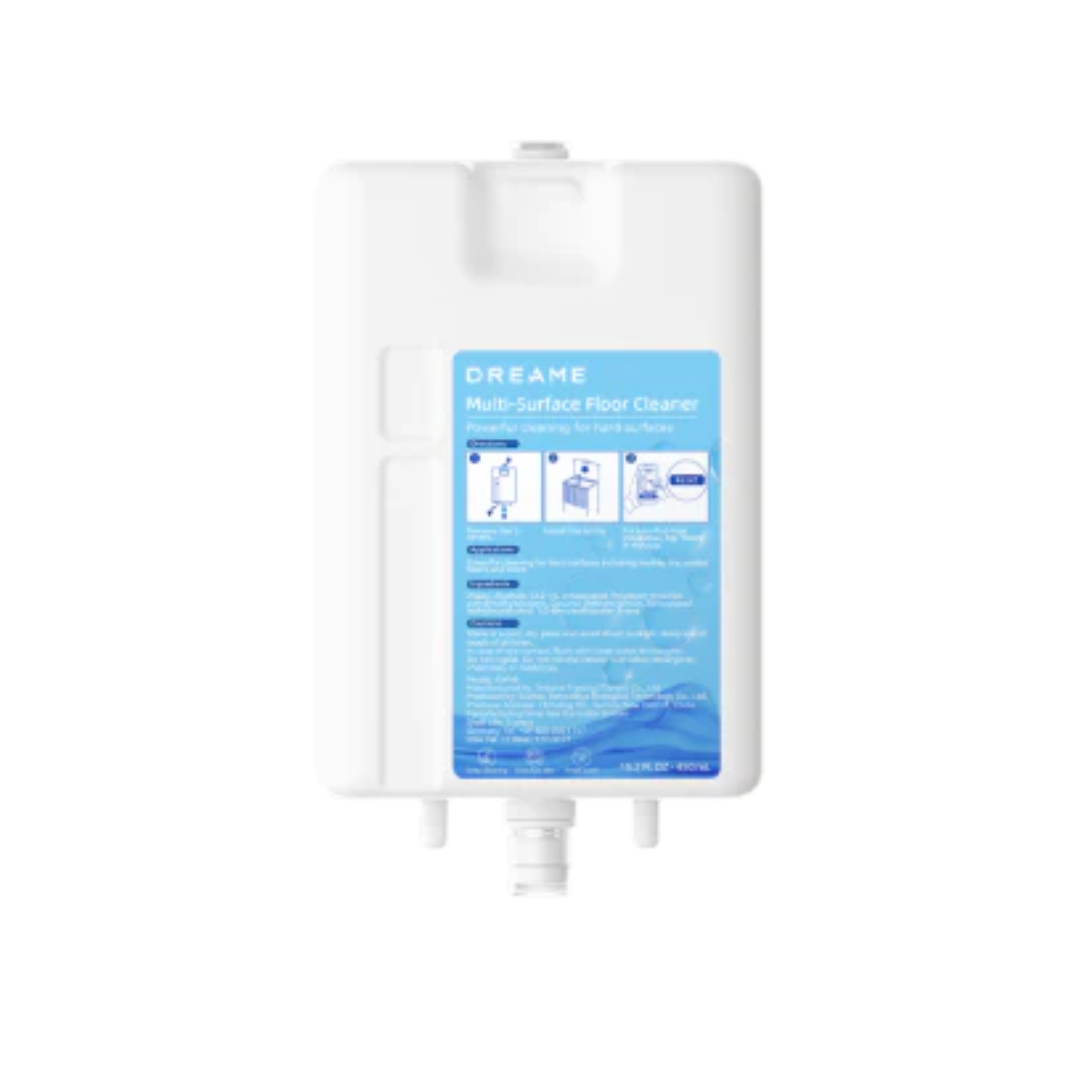 Multi-Surface Floor Cleaner x1
---- L20 Ultra OVERVIEW ----
Take detailed cleaning to a whole new level with L20 Ultra, a fully automatic MopExtend™ robot vacuum and mop that cleans floors and cleans itself. L20 Ultra's myriad of cutting-edge technologies combines mop extension and mops removal, highest 7,000Pa of suction power in industry , auto dust collection, mop washing and drying, water and solution adding, automatic water refilling and draining, advanced AI-powered navigation, worry-free CleanGenius, and more to make daily home cleaning fully automatic.
---- FEATURES ----
🗝️ 7,000Pa Suction Power - Highest Suction in Industry
L20 Ultra has the industry's largest suction force of 7000Pa , and is equipped with a liftable full-rubber roller brush that resists hair entanglement, so that hair, dirt, dust, and even small debris have nowhere to hide. It can also detect "carpets" and floors of different materials, automatically adjust the suction power, and penetrate deep into the gaps, so that all kinds of dust and particles can't hide.
🗝️ MopExtend™ Technology - FIRST in Industry
L20 Ultra is equipped with the exclusive and first bionic robotic arm, which imitates the cleaning habit of a real person mopping the floor by hand. It automatically expands when it encounters corners, and no longer needs to be manually repaired for edge cleaning. Wipe, the world's first patent leading the new technology in the sweeping and mopping industry, "reach out" to wipe the corners, and there will be no dead ends in cleaning.
🗝️ Auto Mops Removal - FIRST in Industry
L20 Ultra will auto remove its mop pads at its base station before vacuuming thick carpets to prevent wetting or dirtying the carpet.
🗝️ CleanGenius™ - Dirt Detection Technology
Equipped with an optical intelligent dirt detection system , each time the mop is washed back, it detects the degree of dirt of the mop, and automatically rewashes the heavily soiled mop, washing twice is better than washing once cleaner! AI intelligence can identify room, furniture, and floor materials , and combine usage habits and dirty maps to automatically develop the best cleaning plan.
🗝️ 3D Structured Light + AI Camera + Auto LED Light Illumination
AI Action visual obstacle avoidance lens, can identify more than 55 kinds of obstacles , precise obstacle avoidance, you can directly see the type of obstacle on the App map, click on the icon to see it with photos of obstacles to facilitate follow-up movement to ensure that each floor is really clean. With the Auto LED light, it can also illuminate in the dark for seamless navigation.
🗝️ 10.5mm Mop-Raising & LIftable Rubber Brush - Highest Mop Raising in Industry
The highest and most complete mopping system in the industry must be equipped with the most intelligent mop lifting mechanism to avoid unnecessary secondary pollution. When the L20 Ultra detects a short-haired carpet, it will also actively raise the mop by 10.5mm to avoid wetting the carpet and the roller brush.
🗝️ Auto Water Refill & Drain - Water Hookup Kit (Optional)
It can be installed with a water and sewage module, which can automatically change clean water and pour sewage. No need to manually empty or refill your heavy water tanks anymore!
🗝️ Remote Video Camera + Control - (TUV Privacy Security Certification)
Remote image and two-way voice interaction, human figure recognition and follow, where to sweep, new upgraded two-way interactive image housekeeper, sweeping machine and mobile phone can make two-way calls, remote can tease children and furry children at home, do not miss every moment of children's growth . Added the function of following the figure, and you can scan wherever you go.
🗝️ Multi-Functional Base Station - Ultimate Hands Free
L20 Ultra has auto refill detergent, dust collection, water refill & drain, mop hot air drying. Enjoy fully automated care and maintenances for your robot!
🛎️ SPECIFICATIONS 
Exclusive Features:
🗝️ Strongest 7,000Pa Suction
🗝️ MopExtend™
🗝️ Auto Mops Removal
🗝️ CleanGenius™
🗝️ 3D AI Camera + Auto LED Illumination
🧭 Navigation
Mapping Sensor: LDS, 3D Structured Light + AI, Auto LED Light Illumination
Objects Recognition (Front Camera) / Obstacle Avoidance: Yes
🧹 Cleaning Features
Suction Power: 7,000 Pa
Robot Vacuum Dimensions: 35 x 35 x 10.4 cm 
Base Station Dimensions: 60.7 x 42.6 x 49.9 cm 
Dust Bag Capacity: 3.2L (Up to 75 days)
🧽 Mopping features
Clean / Used Water Tank Capacity: 4.5L / 4.0L
Auto Mop Washing / Hot Air Drying: Yes
Auto Water/Detergent Refilling: Yes
Auto Mop Lifting: Yes (10.5mm*)
🔋 Battery
Battery Capacity: 6,400 mAh (Fast Charging)
Battery Life: 260 mins (Vacuuming/Mopping in Quiet Mode) 
180 mins (Vacuuming/Mopping in Quiet Mode)
⚙ Usability & Control
Amazon Alexa / Google Assistant / Siri Support: Yes
Noise Level: 63 dB
🔰OFFICIAL DREAME WARRANTY
2 YEARS Dreame Official Warranty is automatically activated when shipped to buyer.